Categories
Poco X5 5G: Powerful Performance, Ample Storage, Stunning Camera Capabilities, and Long-lasting Battery - The Ultimate Smartphone for Enthusiasts!
Posted on April 12th, 2023 08:34 PM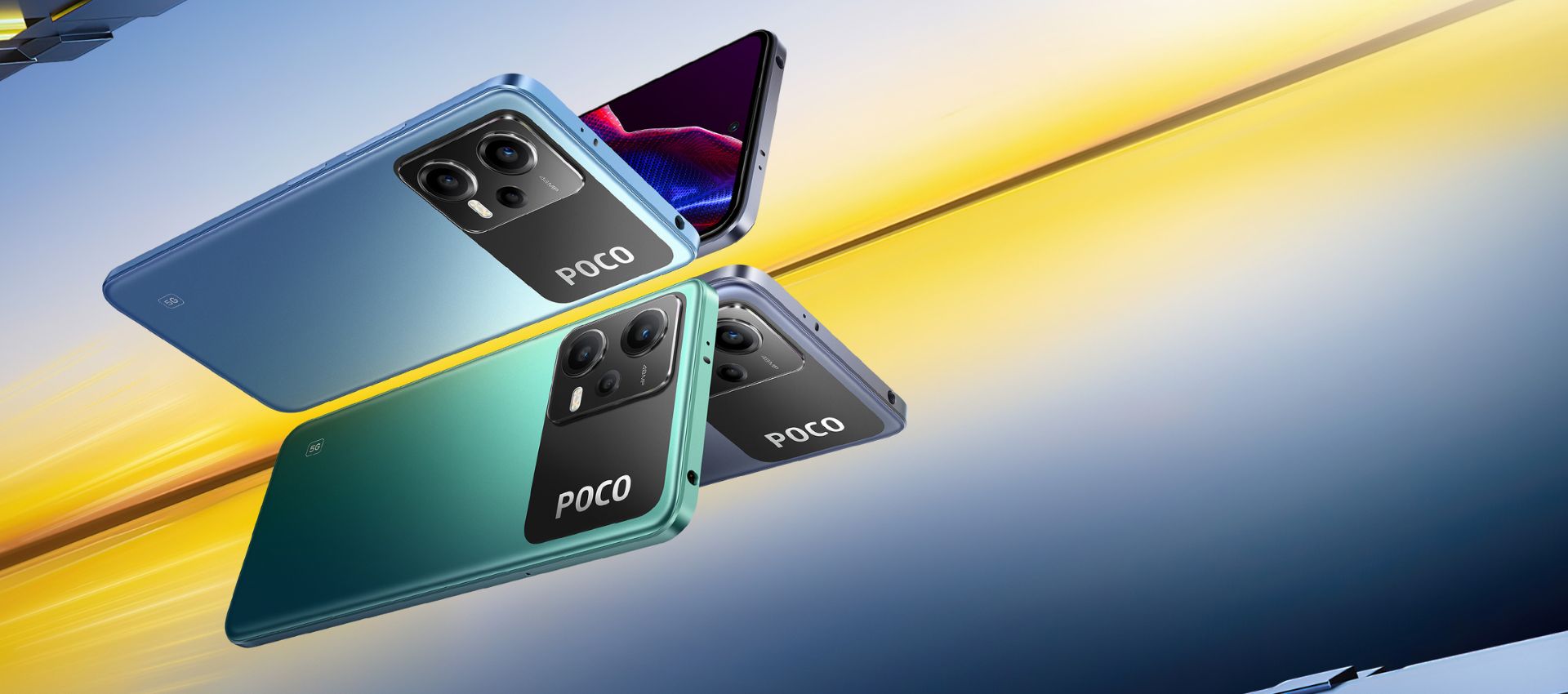 If you're in search of a feature-packed smartphone that offers powerful performance, ample storage, and stunning camera capabilities, look no further than the Poco X5 5G. Poco, a renowned sub-brand of Xiaomi, has yet again delivered a smartphone that stands out from the competition with its impressive specifications and attractive design. Let's explore the best offers and features of the Poco X5 5G that make it a compelling choice for smartphone enthusiasts.
Powerful Performance:
The Poco X5 5G is powered by a Qualcomm Snapdragon 695 processor, which delivers smooth and lag-free performance. With its octa-core CPU and Adreno 642L GPU, the Poco X5 5G can handle resource-intensive tasks such as gaming, video editing, and multitasking with ease. The 6GB RAM ensures seamless performance, allowing you to switch between apps and games effortlessly.
Ample Storage:
The Poco X5 5G comes with 128GB of internal storage, providing ample space to store your apps, photos, videos, and other data. Moreover, the expandable storage option of up to 1TB via a microSD card ensures that you never run out of storage space, making it a perfect choice for multimedia enthusiasts and power users.
Immersive Display:
The Poco X5 5G features a large 16.94 cm (6.67 inch) Full HD+ display, offering a crisp and immersive visual experience. The high resolution and vibrant colors make watching videos, playing games, and browsing the web a delight.
Stunning Camera Capabilities:
The Poco X5 5G sports a versatile triple-camera setup on the rear, including a 48MP primary camera, an 8MP ultra-wide-angle lens, and a 2MP macro lens, allowing you to capture stunning photos in various shooting scenarios. The 13MP front camera with AI Beautify mode ensures that your selfies look perfect every time.
Long-lasting Battery:
The Poco X5 5G comes with a massive 5000mAh battery, providing all-day battery life even with heavy usage. It also supports 33W fast charging, allowing you to quickly charge up your device and get back to using it without any interruption.
In conclusion,
The Poco X5 5G is a powerhouse of a smartphone that offers a perfect blend of performance, storage, camera capabilities, and battery life. With its competitive pricing and attractive features, it's an excellent value for money option for smartphone enthusiasts. So, don't miss out on the best offers on the Poco X5 5G and upgrade to this feature-packed smartphone today!