Categories
Samsung Galaxy A54 5G: Unleash the Power of Next-Generation Connectivity
Posted on July 17th, 2023 09:47 PM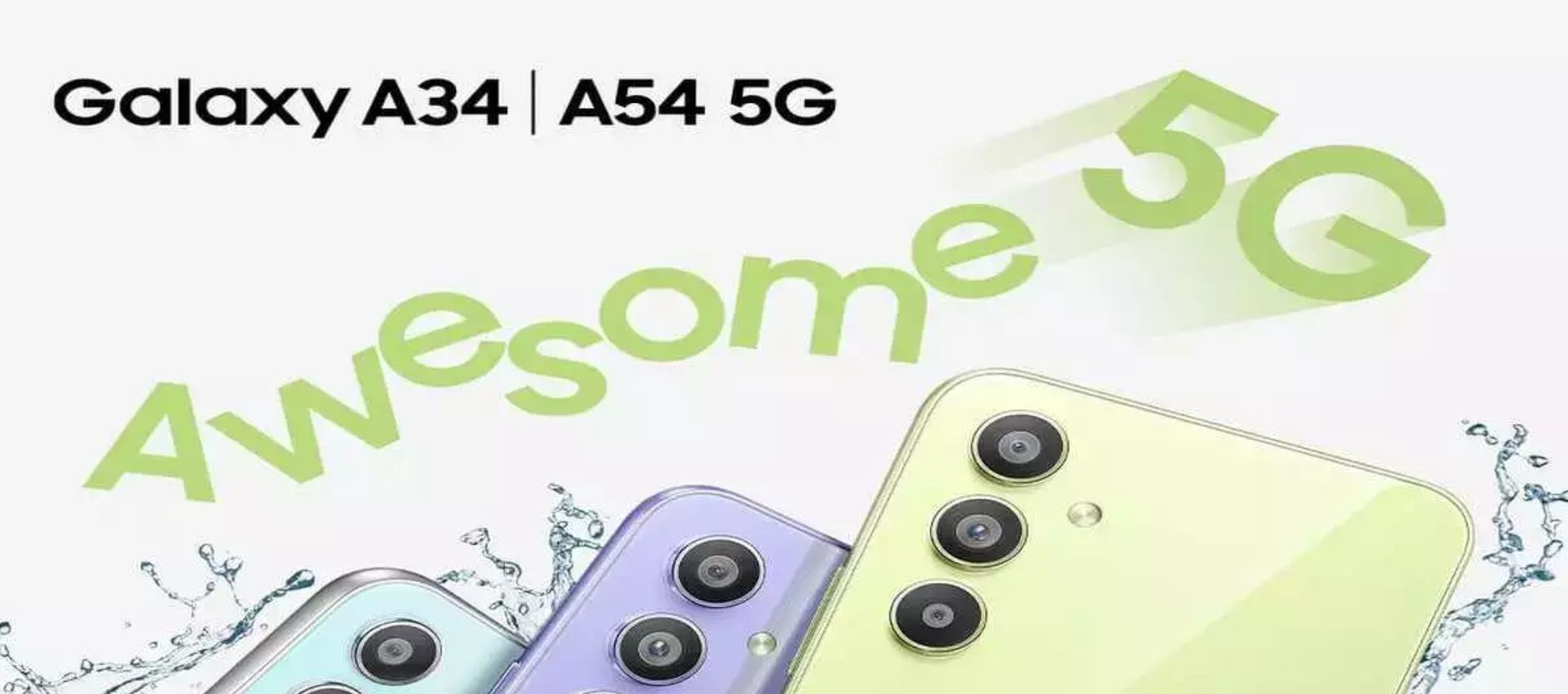 Introduction:
The Samsung Galaxy A54 5G is a stunning smartphone that combines advanced features, powerful performance, and a sleek design. With its impressive camera capabilities, immersive display, and seamless connectivity, this device is a game-changer for tech enthusiasts. Whether you're a photography enthusiast, a heavy smartphone user, or someone who craves lightning-fast connectivity, the Galaxy A54 5G is designed to exceed your expectations. Let's dive into the details and explore why this smartphone is a must-have.
Cutting-Edge Camera Technology:
Capture every moment with exceptional clarity and detail using the 50MP (OIS) + 12MP + 5MP triple camera setup on the Samsung Galaxy A54 5G. The 50MP main camera with Optical Image Stabilization (OIS) ensures sharp and shake-free photos, even in challenging conditions. The 12MP ultra-wide camera expands your perspective, allowing you to capture stunning landscapes and group shots. The 5MP depth camera adds depth and dimension to your photos, creating professional-looking portraits with beautiful bokeh effects. On the front, the 32MP camera takes stunning selfies that are ready to be shared with the world.
Immersive Display and Premium Design:
The Galaxy A54 5G features a 6.4-inch FHD+ Super AMOLED display, delivering vibrant colors and sharp details. Whether you're streaming videos, browsing social media, or playing games, the immersive display enhances your visual experience. The phone's premium design, with a metal camera deco and Gorilla Glass 5 on the front and back, not only looks stylish but also ensures durability and protection.
Seamless Performance and Connectivity:
Equipped with the Exynos1380 2.4GHz, 2GHz Octa-Core processor and 8GB of RAM, the Galaxy A54 5G offers smooth multitasking and responsive performance. Switch between apps, play graphics-intensive games, and browse the web without any lag. With its 5G capabilities, this smartphone brings you blazing-fast download and upload speeds, ensuring a seamless browsing and streaming experience. Stay connected, stream content, and enjoy online gaming without interruptions.
Impressive Battery Life and Fast Charging:
The Samsung Galaxy A54 5G comes with a powerful 5000mAh battery that keeps you connected throughout the day. Whether you're working, watching videos, or playing games, you can rely on the Galaxy A54 5G to keep up with your demands. And when it's time to recharge, the Super Fast Charging feature gets you back up and running quickly, minimizing downtime.
Flagship-Inspired Features and Software:
Experience flagship-inspired camera features on the Galaxy A54 5G, such as Nightography, AI Remaster, and Object Eraser. These features allow you to unleash your creativity and capture stunning photos with ease. The device also features an enhanced 1000 nits(HBM) screen with Vision Booster, ensuring excellent visibility even in bright outdoor conditions. The smartphone runs on the latest Android 13.0 operating system, providing a user-friendly interface and access to a wide range of apps and services.
Conclusion:
The Samsung Galaxy A54 5G is a powerful and feature-packed smartphone that brings the world of 5G connectivity to your fingertips. With its advanced camera system, immersive display, seamless performance, and long-lasting battery life, it's a device that caters to all your needs. Whether you're a photography enthusiast, a heavy user, or a lover of cutting-edge technology, the Galaxy A54 5G offers an exceptional smartphone experience. Embrace the power of next-generation connectivity and elevate your smartphone experience with the Galaxy A54 5G.