Categories
Unfold New Possibilities with Oppo Find N2 Flip: Best Offers on an Amazing Smartphone!
Posted on April 11th, 2023 10:55 PM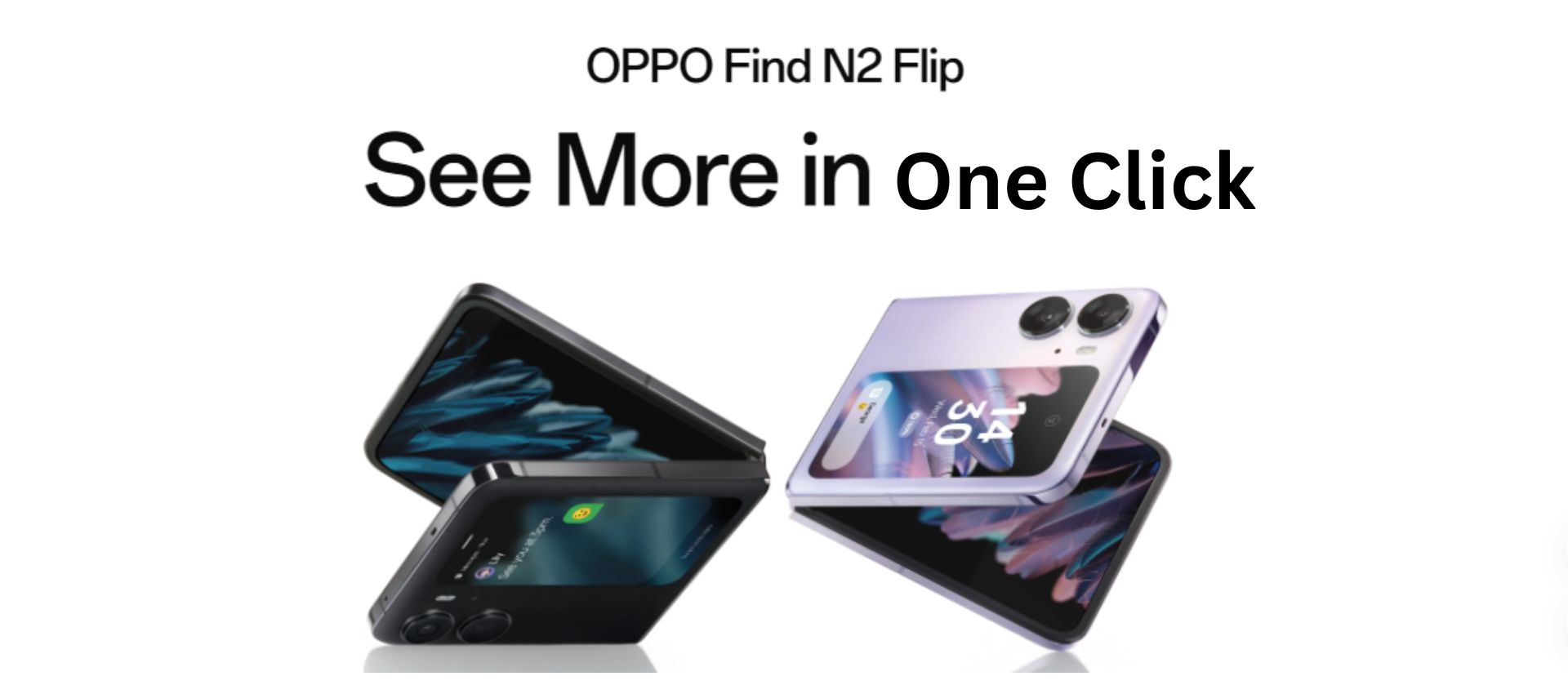 Are you ready to experience the future of smartphones?
Look no further than the Oppo Find N2 Flip! With its cutting-edge features and sleek design, this smartphone is the epitome of innovation. Whether you're a tech enthusiast or just looking for a reliable device, the Oppo Find N2 Flip has something for everyone.
Stunning Display and Powerful Performance
Featuring a large 17.27 cm (6.8 inch) Full HD+ display, the Oppo Find N2 Flip offers a breathtaking visual experience. Whether you're watching videos, playing games, or browsing the web, the vibrant colors and sharp details will captivate your senses. The bezel-less design adds to the immersive experience, allowing you to fully enjoy your content.
Under the hood, the Oppo Find N2 Flip is powered by the Mediatek Dimensity 9000+ processor, which delivers lightning-fast performance. With 8 GB of RAM and 256 GB of ROM, this smartphone can handle even the most demanding tasks with ease. Whether you're multitasking, gaming, or streaming, the Oppo Find N2 Flip will never let you down.
Capture Memories in Stunning Detail
The Oppo Find N2 Flip is equipped with an impressive camera system that will elevate your photography game to new heights. The rear camera setup consists of a 50MP main camera and an 8MP ultra-wide-angle lens, allowing you to capture breathtaking photos with exceptional detail and clarity. The camera also supports various modes and features, such as night mode, pro mode, and AI scene recognition, enabling you to take professional-quality photos in any lighting condition.
The front camera of the Oppo Find N2 Flip is equally impressive, boasting a 32MP resolution. Whether you're taking selfies or making video calls, the front camera will ensure that you look your best in every shot. With features like AI beautification and portrait mode, you can capture stunning selfies with natural skin tones and stunning bokeh effects.
All-Day Battery Life and Fast Charging
Never worry about running out of battery with the Oppo Find N2 Flip. Its 4300 mAh battery provides all-day battery life, so you can use your smartphone without having to constantly charge it. And when you do need to recharge, the Oppo Find N2 Flip supports fast charging, allowing you to quickly power up your device and get back to using it in no time.
Sleek and Stylish Design
The Oppo Find N2 Flip exudes elegance with its sleek and stylish design. The flip camera mechanism adds a unique touch to the smartphone, giving it a distinctive look that sets it apart from other devices. The slim profile and premium build quality make the Oppo Find N2 Flip a joy to hold and use.
Best Offers for Oppo Find N2 Flip
Now, the best part - you can get the Oppo Find N2 Flip at amazing offers! With its top-of-the-line features and impressive performance, this smartphone offers incredible value for money. Check out the latest deals and discounts on your favorite online stores and authorized Oppo retailers to get the best price for the Oppo Find N2 Flip. Don't miss out on this opportunity to own one of the most innovative smartphones in the market!
In conclusion, the